Sustainability is an important element in office design and a core strategic feature that can help define a successful workplace. There are many benefits to running a sustainable office. Not only is it cost-effective, but it also aids productivity and if utilised correctly, sustainability can help boost company image and recruitment. Here, we provide our top four tips for designing a sustainable office.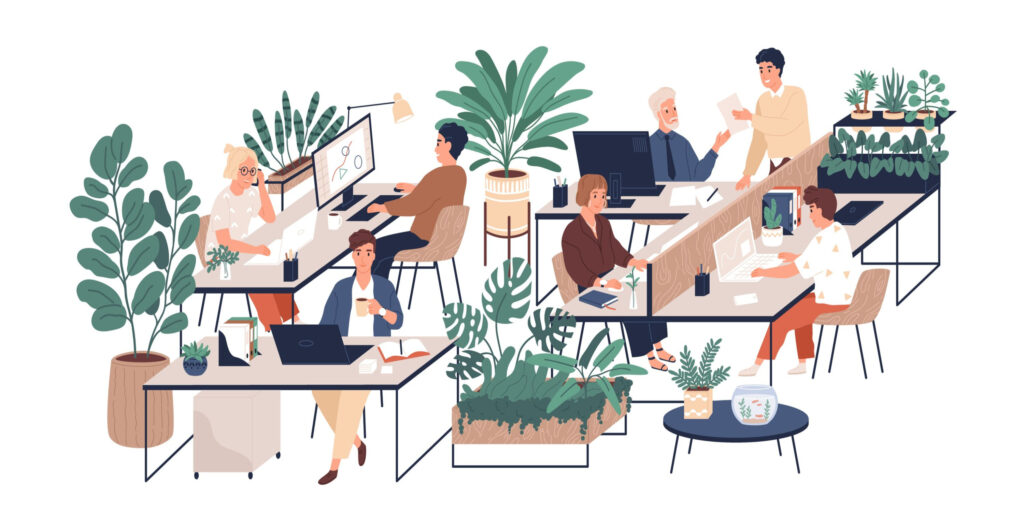 1. Choose an environmentally sustainable building
Whether you are looking for new office space or updating your current office space, energy efficiency should factor in your building choice. In order to better understand the building's energy usage, an energy usage audit should be undertaken. This process allows companies to identify weaknesses within the building, technology and working practices. With these results companies can create a future performance plan and design the space accordingly, with considerations made towards material efficiency, insulation, greenery and the reconfiguring of unused office space.
2. Choosing the right green technology/features
When designing for sustainability, one of the aims is to reduce energy consumption. Considerations should also be made for furniture, lighting and waste. The furniture in your office is one of the key components to a successful design and sustainable materials and products are widely available. Establishing a proper waste distribution system, with obvious signage and even a colour system, will reduce wastage and make it more accessible to staff.
3. Creating the right company culture
Sustainability should be embedded in your company culture, not only will this make it easier to measure and more efficient to manage, but it will also make it possible to take a more conscious approach towards the environment. One method to effectively introduce sustainability into your company is the creation of a Green Team. By promoting employee engagement, it will become easier to tackle tough environmental problems and enable your company to adopt a sustainable culture. Furthermore, design elements like installing bicycle storage units will encourage staff to participate in green travel and ultimately engage in sustainable practices.
4. Designing for wellbeing
A sustainable office design is not only limited to saving energy, it also needs to enhance wellbeing. The focus around wellbeing has been exemplified since the COVID-19 pandemic. By pairing your company with organisations like WELL Building employers can be advised on how to improve health and human experience, create targets and work towards achieving accreditation. Simple design solutions like implementing lighting systems and biophilia will aid in improving staff wellbeing.
If you have any questions regarding sustainable office design, or would like to speak to a workplace consultant, please contact one of our specialists.