Disruptive technologies have completely transformed the modern office. Office tech has revolutionised the way we communicate, facilitated means of gathering and sharing data, enabled businesses to create seamless visitor experiences and helped improve workplace wellbeing. Below, are the top 5 office tech essentials you shouldn't live without. Trust us, they'll transform your workplace too.
Dyson CSYS Desk light
We spend up to 90% of our time indoors and the average person spends 2,080 hours a year at work. As such, poor lighting can have a detrimental effect on our eyes and wellbeing. As always, Dyson can be seen to drive innovation. The new Dyson CYSM task light provides more than 1000 lux brightness – with glare protection and optical flicker to ease eye strain. But it's even smarter than that. The CSYS desk light tracks the colour temperature and brightness of local daylight. Then, it creates the right type of light for the right type of day. This intelligent technology doesn't disrupt our circadian rhythm, like other artificial lights, and can adjust for your age and the type of task.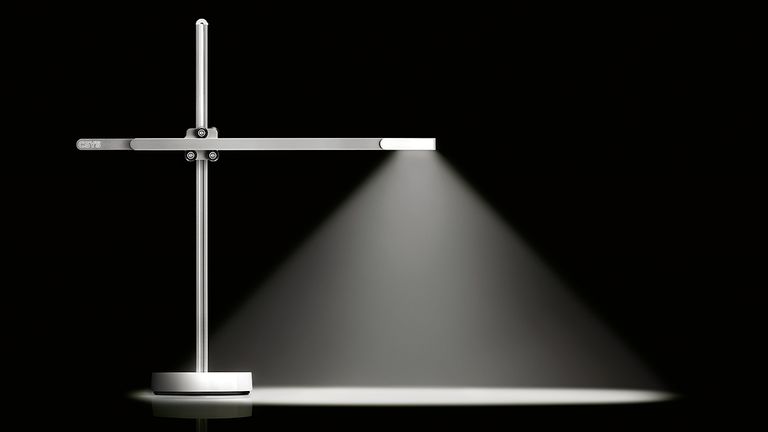 Smartengine intelligent lighting
2020 isn't just about tech, it's about smart tech. The most disruptive technologies are the ones that can understand and react to their surroundings. And Smartengine intelligent lighting does just that. The sensors continuously monitor a building's occupancy, temperature, power consumption and natural light levels in real-time. The data gathered enables businesses to make fully-informed decisions, optimise space-usage, save up to 35% on energy costs and reduce maintenance by up to 40%. See, smart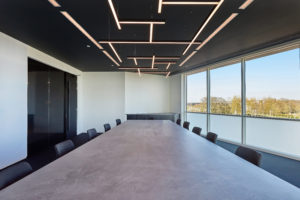 AirBar
Fast, intuitive and creative. AirBar is the sleek gadget from Neonode that attaches to the base of your laptop and instantly transforms it to a giant touchscreen. With AirBar on your laptop you can tap, swipe, pinch and zoom like you would on your phone or tablet. This office tech essential makes it easy to flick through presentation slides and zoom in on relevant information – without the need for two devices.
3D Printers
3D printers – once a futuristic ideal, soon to become commonplace office tech. Recent research shows that over 70 percent of manufacturers have adopted 3D printing, and this is only set to increase. But what are the benefits of 3D printing? Well, a 3D printer can print prototypes in hours – making it quick and easy to obtain feedback and refine designs. They can also significantly reduce development costs by cutting out traditional prototyping fees. And, because they hold more information than a 2D print-out, 3D printers make it easy to communication ideas with colleagues and prospective clients.
Visitor Management System
We are in the midst of the experience economy. Experience driven shops, restaurants and exhibitions are everywhere. So, it's more important than ever that businesses create a cohesive visitor and client experience. That's where visitor management systems come in. When visitors arrive at an office, they can check in, contact the person they are meeting and print a visitor badge – all with a few simple swipes. Active check-in sensing at reception can even detect visitors notify the host automatically. An iPad kiosk is also a great way to provide visitors with building directory information and assistance and can help organisations identify the number of visitors entering the building on a daily, weekly or monthly basis. This office tech essential is transforming the client and visitor experience.
The latest office tech essentials have revolutionised the workplace. They can help organisations gather actionable insights, transform the user experience, win business and create a space that prioritises wellbeing.
Is your office due a tech upgrade? Get in touch to find out how we can help.