We've all seen the meandering all-night queues outside Apple stores waiting for the release of the Next Big Thing, but there's much more to gadgetry that having Siri finding the closest bar or the next bus home. We take a look at some of the must-have technology for the contemporary office that have a great aesthetic, make life a lot times easier and some that will help improve the way we live and work.
Chromebit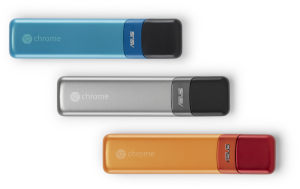 For anyone constantly on the move, Chromebit is a great addition to the plug-and-play market. The vibrant, thumb-sized stick gives you the ability to transform a television into a basic computer, simply by plugging the device into the HDMI port. From here, users can securely access their remote desktops, multimedia and storage. Bluetooth allows for mouse and keyboard connectivity and the fast wireless and processing power ensures you can stream content as easily as you might from a laptop.
Doxie One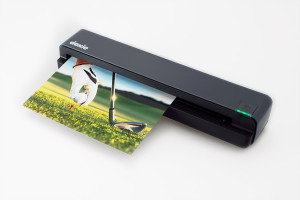 We all love the idea of the paperless office, but the grim reality is we still have a tide of daily documents and receipts that need scanning. Doxie One makes short work of this with a sleek and lightweight design, the scanner doesn't require a computer and can read your documents in under 10 seconds.
As you'd expect from a modern scanner, documents can be made into searchable PDFs which is perfect for ordering receipts in order of dates and the SD card storage can hold up to 450 documents (which are effortlessly transferable to your PC or cloud storage).
Humanscale – Office IQ

Wearable technology is set to be a big trend in the years to come. The thought is that by understanding more about our personal habits and fitness, we can make changes to our daily routines that will have a positive effect on our health and wellbeing. At this year's Neocon, Humanscale presented an innovative solution that, while not wearable, will link up to our smart devices and ergonomic tools – namely our sit/stand desks.
Office IQ combines sensors and software to monitor our workplace activities; from sitting, standing and time spent away from one's desk. Tracking information such as calories burnt from standing and moving, OfficeIQ provides real-time feedback on activity and pairs with third-party personal fitness apps across devices like the iPhone's HealthKit. By being kept conscious of the health benefits of standing, Humanscale believe we're more likely to make use of them.
Logitech Keyboard K480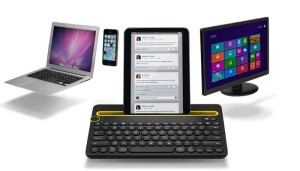 If you've ever felt like you're endlessly shuffling from typing on one device to another, this is a superb remedy. Logitech's innovative cradle and dial system provides a convenient method of switching devices from tablets, laptops and smartphones and the bluetooth connectivity ensures you can quickly maneuver to the paired device.
The stiff and exact keys offer a smooth typing experience on a spacious board and while a little heavier than other keyboards, it's still small enough to fit into your laptop bag when jumping from appointments. What's more, the price is considerably economical at around £20 from most retailers.
Canon PIXMA iP110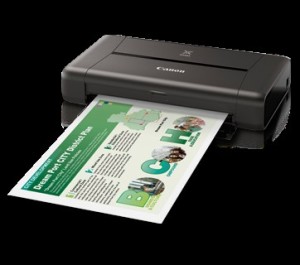 If it's a cutting-edge printer you're after that doesn't cost the earth or weigh it; Canon's new solution, is perfect for producing great quality prints on the go. At just over 2kg and 20cm deep, this is one of the smallest and lightweight printers on the market. What's more, the small size packs a large punch, offering an incredibly high resolution in producing sharp and clear prints.
The device is smartphone compatible and has wireless capability and we counted about 8 seconds for a black and white print and double that for colour, sufficient for anything but high-volume office use.
Double Telepresence Robot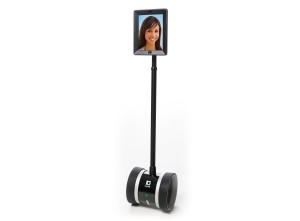 There are few substitutes in the modern office for face-to-face communication but in a globally connected world, it can be difficult to get everyone in the same room. Double Robotics thinks it's solved this problem through robotics and the world's tech trendsetters are agreeing. Many people's first reaction to the device wheeling past them is one of snorting laughter or skittish apprehension but once that initial 'shock of the new' is overcome, the device's blend of futurism and simplicity is a delight to use.
A blend of a tablet and sedgeway, this quirky device can be controlled from your iPad and Facetime, allowing you to remotely roam the office and having clear, interactive conversations. Currently at £2,000 list price, we expect to see a range of more economical versions released in the coming years.