The duration of an office fit out is subject to the scope of work required. If your company only needs small alterations to your existing office space, it might only take a matter of days. While larger, more complex projects, such as relocation or comprehensive refurbishment will have an extended programme. The construction route you choose will also impact the fit out timeline.  
Traditional vs Design & Build
The traditional method of procurement separates the design and construction phases resulting in longer timelines, potentially higher costs, and a less streamlined process with higher risk.
The design and build method of procurement means one point of contact throughout the project lifecycle and beyond. It combines the design and construction phases into one – reducing time, cost and risk. This turnkey method is typically 33% faster than the traditional route.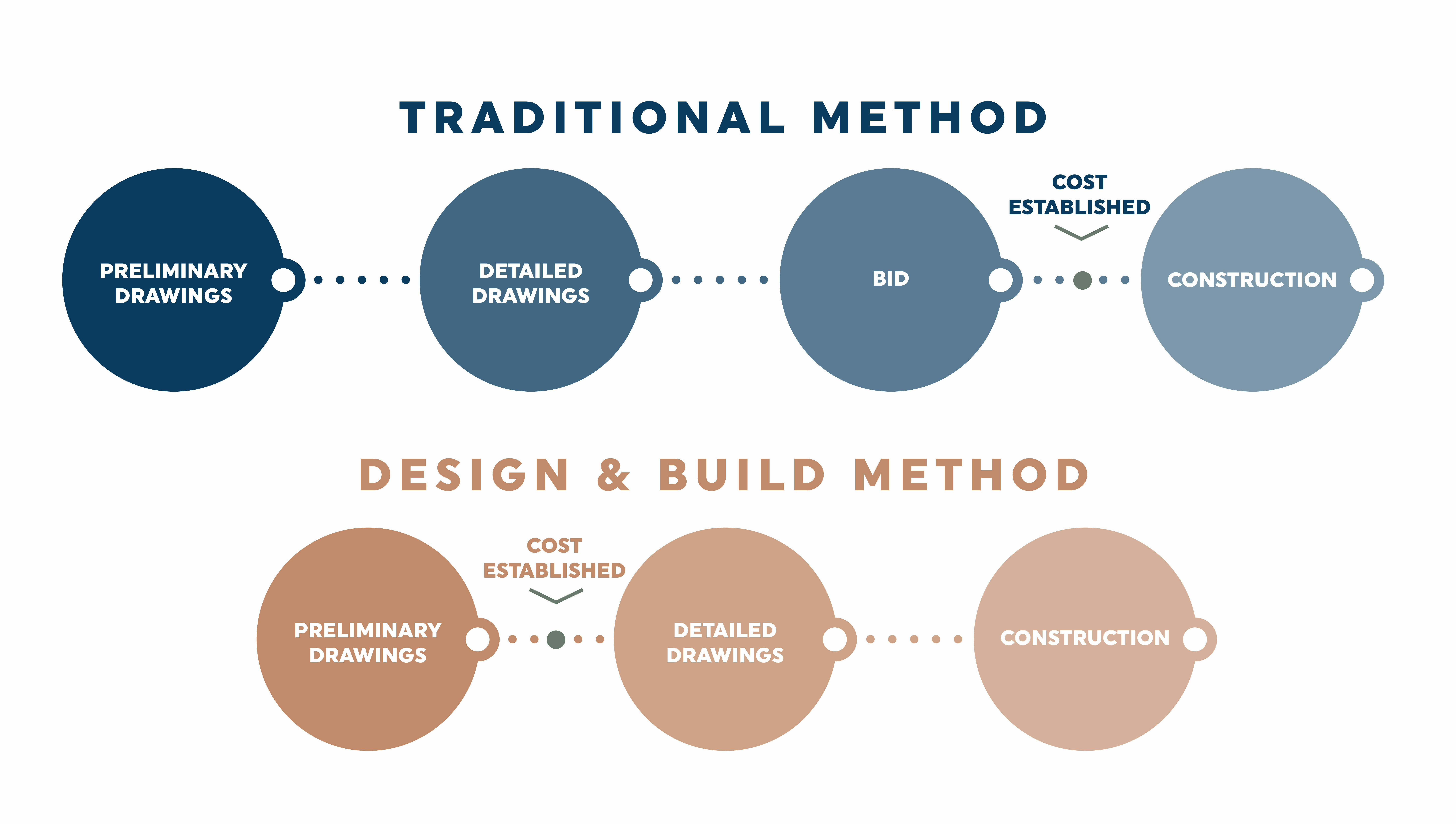 A Typical Office Fit Out Timeline
We have created the timeline below as a guide to the steps involved in an office fit out.
Workplace Consultancy – 3-4 weeks
A workplace consultancy enables you to assess and review how your people work, what types of work, and evaluate how you might improve within your new space.
Building Search – 6-12 weeks
Start looking for your new space early to give yourself as many options as possible. Working with an agent can help expedite this process, ensuring you find the best space for your budget. They undertake a search for potentially suitable locations and advise you on the legalities.
Building Test Fit and Checks – 2 weeks
A test fit is essentially a floor plan which will confirm that the space you've chosen will meet your requirements and can accommodate your business needs.
Lease Negotiations – 8-12 weeks
This is the time to negotiate the best deal with your new landlord, although bear in mind that your landlord will have their own priorities to fulfil during the negotiations.
Due Diligence – 4 weeks
Your fit out partner should carry out inspections and condition reports that ensure your new premises are reliable and compliant.

Contractor Selection and Appointment – 6-8 weeks
You will have a selection of contractors to choose from, you must weigh the different proposals against one another to find the best suitable for your project. Once appointed you must inform your contractor of your decision and plan out the next stages of the fit out.
Design Development – 4-8 weeks
Your aspirations and brief for your new space are a key tool for designers to construct the best plans for your new space.
Furniture Review and Order – 4-8 weeks
Your selection of furniture will be confirmed and your fit out team will liaise the best pricing and finishes from suppliers before placing the final order.
Construction – 8-14 weeks
This will likely be the longest phase of your project. The size of your space will affect the time it takes to complete construction.
Furniture Installation -1 week
This is where your new space becomes your own. Your furniture team will liaise with the construction team to work our when site is ready for installation to commence.
Relocation – 1 week
This is dependent on the size of your company as relocation may take place in stages to ensure your business continues uninterrupted.
Occupation
Once you have moved into your new office, your aftercare team should be there to support you through any transitional issues that may occur.
Time and cost savings are a crucial consideration in any commercial fit out project. To help you get a clearer picture of how long your fit out could take, try our office relocation calculator.