An office move can do wonders for your business and a new location can lead to fresh contacts and opportunities. But while a company may view an office move as a simple matter of relocation, the issue is more personal for the employee.
The way in which you undertake your office move can have a significant impact on employee morale and how they view their employer. Below we have listed our top tips and considerations to help support your staff during an office move or refurbishment.
Communication is key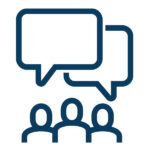 Inform your staff early on about an office move as this will have a huge impact on their work. By communicating at an early stage, you help to highlight any potential issues and reduce stress. You should convey as early as possible information surrounding moving dates, new address, contact details and any transportation information, e.g., parking, and public transport connections.  
This information will help your staff with making the necessary alterations to their lives, e.g., commutes or childcare routines. If you are relocating further away, it will give your staff enough time to consider their position at the company.
Be accommodating

It is important that your HR team and senior management work together to listen to any concerns and accommodate needs throughout the relocation process. A good way to identify any issues and negative feelings concerning the office move is to conduct an employee sentiment survey. With this information you can then address any main concerns or queries.
If you are moving a significant distance, some staff may have to decide whether to resign their position. This can be stressful for both them and their team members, which is why it is important to show support and understanding throughout the process.
Involve your staff in the office move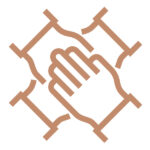 By engaging your staff in the process, you gain more support and enthusiasm for the move. You should consider having a representative from each department and hold regular meetings to update them on the progress of the office move project.  Once you have found and secured the new office, consider holding a company tour so everyone can visualise what their new environment will be like.
An easy way to boost employee engagement is to involve staff in the design process. You could ask for their ideas on colour schemes for the new office, things they would like to see in the new space, or to submit ideas for names of meeting rooms. By involving them in the decision-making process, you help make the office redesign a company decision and show employees that you value them.
Show employees appreciation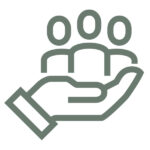 Once you have moved office it is important to thank your employees for their cooperation. Some staff may have had significant changes to their daily commute and routine. Acknowledging this and thanking members of staff will go a long way in showing your appreciation for their patience throughout the process.
Have you considered how your office move will impact staff? It is vital to consult key members in your team and your employees at large to ensure that the upheaval of an office relocation will not be too detrimental on their ability to either reach their workplace or to perform at their best.