Just how important is your working environment? Is yours making or breaking your business?
Think about it… We spend our lives in the office. That's why it matters to create the right working environment – one that inspires staff morale and increases productivity.
The world of office interiors is certainly a dynamic place. It's ever changing… What stays the same is the need to create a workspace which works for your staff. Nothing matters more than that, does it?
So what office design trends are emerging in 2015? Let's explore…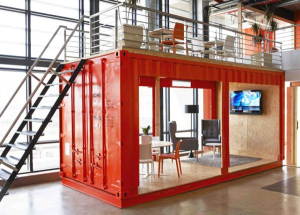 Office Within an Office
Open plan offices are here to stay if our recent commercial fit outs are anything to go by. London executives often prefer the informality, openness and flexibility of an open plan layout.
That said, opening up your office space can equally create problems for staff. Background noise, plus lack of privacy and personal space are just three knock-on effects…
The good news is, we're always on the look out for innovative ways to combat constant interruptions. Suggestions include acoustic screens and seating areas, as well as quiet zones where staff can retreat to.
Creating an office within an office can eradicate many of those disruptive elements overnight.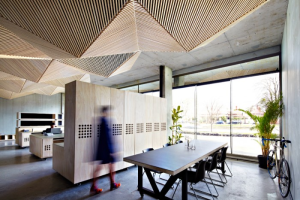 Geometric Designs Take Shape
Interior design fashions come and go. However, some themes are timeless such as geometry.
Angular lines and geometric patterned textiles blended with abstract wall prints and softer tones can create a unique looking space in no time.
Even at the Category A fit out stage, we're seeing a move towards unusual spacial designs. With angular floors and suspended ceilings taking more prominence, commercial fit outs are taking on a completely different look. Very exciting it is too…