The coronavirus pandemic has changed the way we view and use the workplace. With the emergence of new working patterns, many companies are rethinking how they want to use their office moving forward. Here are five reasons why you should consider redesigning your workspace.
1. It's time to make your space work for you
COVID-19 and the subsequent economic tensions have sparked a need for flexible and remote working, which has fundamentally changed our views on workspace. Research from the CBJ and PwC shows 74% of city-based firms are reviewing their office space requirements, and many businesses are reconsidering their spatial needs through workplace consultancy processes such as space rationalisation. This process allows businesses to identify limitations and existing inefficiencies within their space, and maximise their productivity, creativity and return on investment.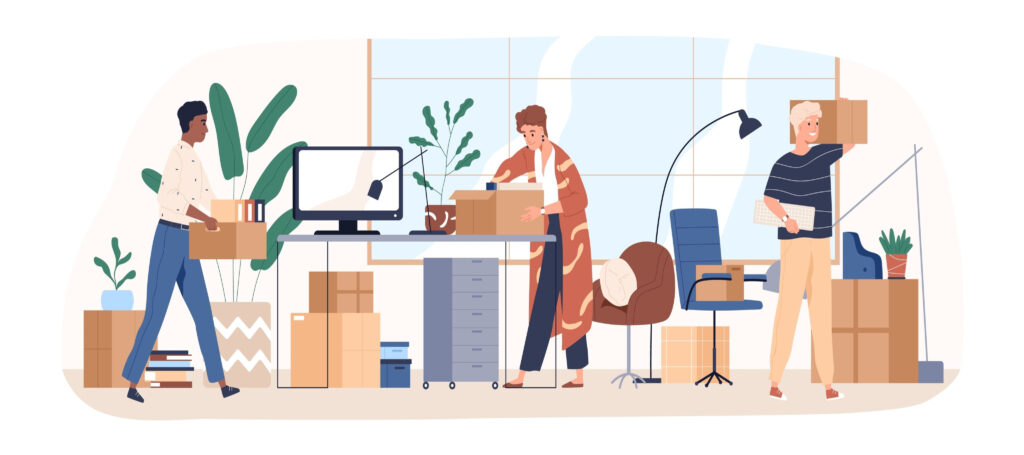 2. Different ways of working have different spatial requirements
The past year has brought about new rules and behaviours that have changed the way we work and behave in the workplace. Alongside the safety features that now exist, employers need to ensure their office encourages creativity, and most importantly, human connection. This is in response to the widespread adoption of remote working during lockdown, which reminded people of the value of the social environment and supportive networks of the workplace. In order for businesses to maximise efficiency and success, employers must be adaptable and demonstrate a willingness to implement changes that support these shifting attitudes.
"74% of city-based firms are reviewing their office space requirements"
3. The workplace of the future is COVID-secure
COVID-conscious measures will feature prominently in the future workplace. Research by Steelcase has identified five macro shifts in the workplace, with safety being the most prominent. The research revealed that more than 70% of workers were concerned about air quality and the adherence to safety protocols. There will be a greater focus on hygiene, and businesses will be expected to implement new and relevant measures to support their employees' needs. These changes will be both physical – with an emphasis on signage, workstations, air quality, and facility cleanliness – and behavioural, with reduced capacity, desk-booking, social distancing and visitor protocols.
4. The future of the workplace
The future of the office is already in discussion, with many believing that the hybrid model of working will become the norm. Steelcase's study also revealed that 54% of people want to remain working from home, either full or part time, and so, in order to attract the best talent, businesses will need to adapt. Thanks to high-quality digital infrastructure, many companies have already surprised themselves with the efficiency of remote working. The office space of the future will be designed around an organisation's people – promoting social interaction, connections and flexibility.
5. A relocation or refurbishment has never been so easy
With so many employees working remotely and flexibly, right now could be a very efficient time to undertake a workspace transformation or relocation. Lower occupancy levels mean that businesses can refurbish or relocate their office with minimal disturbance to workers. Keeping employees informed on the progress and undertaking employee sentiment surveys regularly will instil confidence and ensure that their needs and concerns are being voiced.