A London office move can be a daunting journey fraught with pitfalls along the way – if you're not careful. From the initial planning to moving-in day, there's a bundle of essential decisions you need to get right from the start.
Opportunity and risk sit side by side in an office relocation. However, by planning every last detail and covering all bases, you can achieve this complex process successfully.
What comes first? Without doubt, break down your office move and fit-out into clear steps. Here are some of the essentials, along with a link to one of our most popular free guides.
Define Responsibilities
Consider your team. Who is responsible for what? Who are the decision makers? Who needs to be involved with different elements of your office relocation?
Beyond the company, who do you need to appoint? A project manager, commercial agent, IT consultant, removals specialist, fit out partners… Defining who does what is one of your first key moves.
Set a Budget
Setting a budget is fundamental. However, given the variables involved – rental rates, building location and interior fit-out needs etc – it can be a tough ask to nail down exact figures.
So establish an outline budget and work from there. Once you've narrowed down your building preferences and fit-out choices, you can move beyond ballpark figures to accurate estimates. For an on-the-spot budget estimate, try our budget calculator.
Space Plan
Conduct a space analysis to gauge how much office space you need. An office refurbishment is the perfect opportunity to reassess and evaluate future needs.
Consider storage, floor space requirements, and business expansion plans. Perhaps you want to incorporate more facilities, or a wider range of workspaces? This, in turn, will help you match your needs to a suitable London office.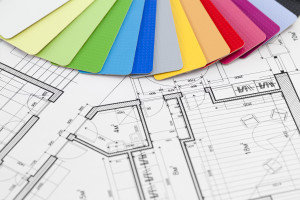 Choose the Right Building
List your location priorities. Make sure your shortlisted commercial offices work for staff and clients. Consider transport links, accessibility, local amenities – to name but a few.
Undertake technical checks of preferred buildings to ensure they match how you want to use the space.
Interior Design and Fit Out
Of course, it makes sense to speak to a design and commercial fit-out company at the outset. They will be an integral part of your relocation project – plus an invaluable support to help you make key decisions along the way.